Do you want to travel on foreign harbors as our new two-stroke engine expert? MAN Energy Solutions is leading the world on diesel and gas engine technology, knowledge and maintenance. As our new colleague, you will become a part of a team of experienced colleagues providing the best service to our customers. You will be challenged professionally and develop your skills in an inspiring and international environment. Your effort will contribute significantly to our goal of securing cleaner emissions and ensuring environment improved propulsion for the merchant navy.
What are you going to do?
The position consists of tasks in the office as well as travel activity around 120 days per  year. As Superintendent Engineer, you will:
Render optimum service, maintenance and troubleshooting on MAN B&W 2 stroke engines
Support customer inquiries by e-mail and phone
Provide supervision during dockings and retrofit installations
Prepare technical reports
Support the organization
Who are you?
We expect that you work with professional confidence and a high degree of independency.  You are quality conscientious, service-minded and excited about working in a multicultural  environment. Moreover, we imagine that you:
Have around five years of experience
Have experience and solid knowledge of two-stroke engines (MAN-engines)
Seagoing experience is an advantage
Have practical knowledge of operation of our ME/ME-B engines
Have flair for trouble-shooting of complex mechanical and/or electrical systems
Speak and write English effortlessly
How is your new team/area of business?
Joining MAN PrimeServ in Copenhagen, you will become a part of our Technical Service department with around 60 persons consisting of internal functions and fellow 24 travelling colleagues. You will be a part of a team where the customer are in focus and where we  support them by e-mail or phone and also by attending their vessels all around the world.  Furthermore, you will gain knowhow from your colleagues and via training in our academy in Copenhagen.
Who is MAN Energy Solutions?
With headquarter in Germany, MAN Energy Solutions employs around 15.000 people worldwide. Of these, we are approx. 2.200 passionate employees in Denmark in three locations: Copenhagen, Frederikshavn and Holeby. With more than 250 years of experience in advanced engineering, we deliver a unique portfolio of technologies and opportunities in the development of engines for use on ships and in power plants across the globe. MAN Energy Solutions works on the motto "Future in The Making", because we make a virtue out of creating sustainable solutions and contribute to a carbon neutral economy.
What can MAN Energy Solutions offer you?
MAN Energy Solutions offers a competitive salary package and pension scheme. In addition, we have a number of other employee benefits, which among other things includes:
Health insurance, access to physiotherapy etc.
Massage scheme
Wealth of employee clubs and associations covering everything from sports to art
Discount clubs
Great flexibility
Free parking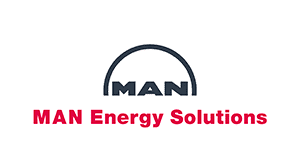 How do you apply?
If you think the job sounds interesting, we would love to hear from you! Apply for the job through our homepage by clicking on "Apply for position" and attach CV, application letter  and other relevant documents.
The application deadline is Saturday 14th of August 2021. We will conduct interviews during the application period. If you have any questions, you are welcome to contact Manager Lars Ehlers by phone on +45 30 66 30 59.
More information about the company can be found at www.man-es.com.
MAN Energy Solutions encourages all qualified candidates regardless of gender, age, religion, disability and ethnic background to apply for this position.